I have gotten emails from several customers concerned that their packages have been lost because they are late and/or tracking data shows them to have been in the Jersey City sorting facility for days.
Those packages are now moving. Most have been delivered already.

Please understand that shopping online this year has been unprecedented, and the USPS, UPS and FedEx are trying to run beyond their capacity. In the 10 years I have been shipping packages, (thousands and thousands of packages), the USPS has NEVER lost a Priority Mail package, and has lost only two or three First Class packages. Please be patient. Your packages will arrive.

---
WooDream Lures

WooDream lures are handmade wooden lures, made in Japan, and they are beautiful. Unfortunately, the photos on this page do not do them justice. When they move you see subtle shifts in color that a still photo can never capture. The sides are checkered, which looks like fish scales. They even have a lateral line! The shiny, silvery cheeks look a bit like gill covers, and will give you all the fish-attracting flash you could want.
When I first started importing Japanese spinning and baitcasting rods, people asked me if I would also import Japanese lures. I'm sure they weren't thinking of the Daiwa Crusader spoons, as good as they are. They were thinking of the handmade Japanese lures that are available there and for some reason are not available here.
Well, actually I know why they are not available here. They are expensive (very expensive, actually) and most American anglers won't pay that much for a lure - no matter how beautiful (and no matter how effective, either). They are beautiful, and they are effective, and I am confident that at least some people will buy them - just not enough people for most shops to even consider stocking them.
I suspect that some buyers will display the lures rather than fish them. They were clearly meant to be fished, but I see nothing wrong in buying them for display. I've been to enough fly tying shows to know that none of the full dress salmon flies sold at the shows ever get wet! There are even little display stands for lures, but I don't plan to carry them.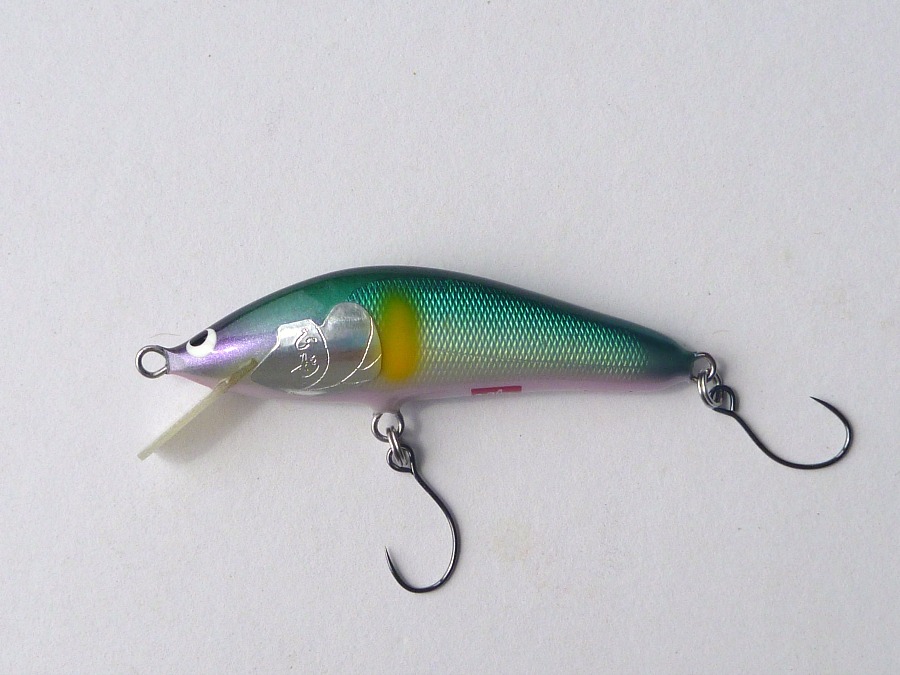 WooDream Arbor 50HF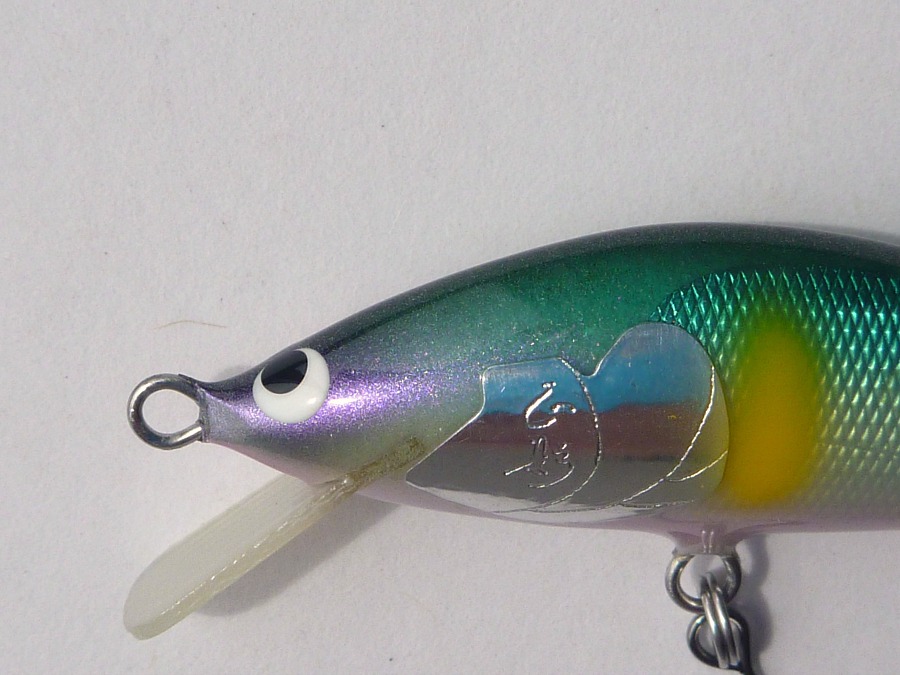 WooDream Arbor 50HF - detail
WooDream Arbor 50S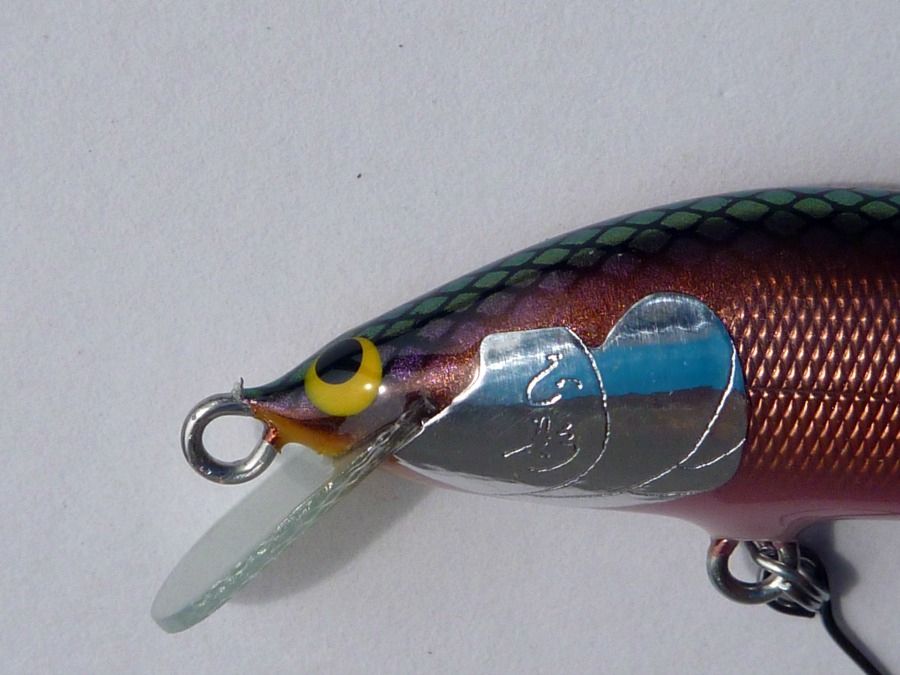 WooDream Arbor 50S - detail
(The blue on the gill cover is a reflection of my blue camera.)
WooDream does make lures with treble hooks, but the ones I have in stock all come with single hooks. I would suggest using 4 lb line instead of 2 or 2.5 lb line, and would suggest checking the line for abrasion frequently during the day. I personally wouldn't fish them tight to the far bank of a river that is too deep to wade, though. l just know I would go retrieve any snag!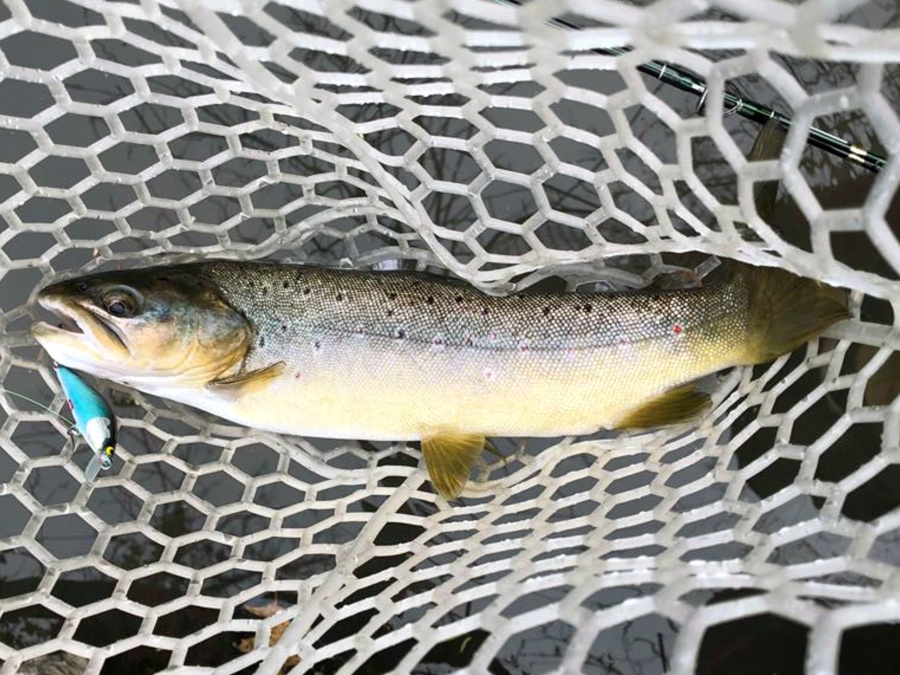 WooDream Arbor 50S (color IB). Craig T photo.
---
Woodream lures are out of stock until 2021.

---
Shipping
Domestic shipping is by USPS First Class Mail (unless ordered along with a rod). The $4 charge will be added to your order automatically.
Please note: All packages are shipped via USPS. If you have a PO Box, please list ONLY the PO Box in your address, not the PO Box and your street address.
If you live in an apartment, please put the apartment number on the same line in the order form as the your street address, for example
John Doe
123 Main St Apt 4
Yourtown, XX 12345
International shipping is by USPS First Class Mail Intenational (unless the entire order is over $400 or the order requires a box longer than 24". The shipping charge depends on the destination and the weight, length and value of the package.
Import Duties and Taxes

International purchases may be subject to import duties and taxes. I cannot keep track of all import regulations in all countries written in all languages. Understanding and paying import duties and taxes is the responsibility of the buyer.
---
---
The hooks are sharp.
The coffee's hot.
The fish are slippery when wet.
---