Ajing Jigs / Soft Plastics

Ajing Jigs are micro jigs used to catch Aji in Japan. "Ajing" is fishing for Aji, which are a common salt water fish that are generally about 8-10". The Japanese often fish for them at night, using very fast action, very sensitive ultralight spinning rods, small jigs and very light lines to be able to feel the strikes. I am confident that the Ajing jigs (both the jig heads and the small plastics) will work very nicely not only for panfish but also for trout. The Ajing jigs are effectively the JDM equivalent to Trout Magnets or crappie jigs. As with JDM rods and reels, I think you will be able to tell the difference in the quality of the product.

---
C'ultiva Ajing Jigs

C'ultiva JH-85 Jig Heads
The C'ultiva JH-85 jig heads are unique. They have two places where you can tie your line, one on the top of the jig head and one at the front end. The action of the jig is different depending on which you use. If you tie your line to the top of the jig head, the jig and "worm" will remain horizontal as you jig it or retrieve it. If you tie your line to the eye at the front of the jig, the worm will angle up as you raise your rod tip and angle down as you let it fall. You can thus vary the jig's action more than is possible with a standard jig.
When the line is tied to the front eye, it seems like the jig slides over the stones on the bottom of a shallow stream more easily and gets hung up less than a standard jig.

JH-85 jig heads come in 5 weights
The jig heads come in five weights, ranging from .7 grams to 2.2 grams. Each size has a different color "bead" on the hook shank, which helps hold on the worm and makes it easier to tell which is which when you have more than one size.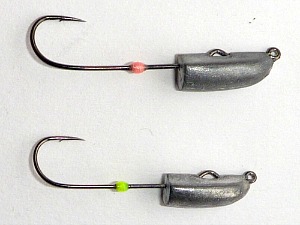 Different weights, different hooks
The two heavier jig heads (2.2g and 1.7g) have size 7 hooks, while the three lighter jig heads, the (1.3g, 1.0g and .7g) have size 8 hooks.
The size 7 hooks are a slightly heavier wire. The length if the jig heads, from eye to hook bend, is 1 1/4" for the size 7 hooks and 1 1/8" for the size 8 hooks.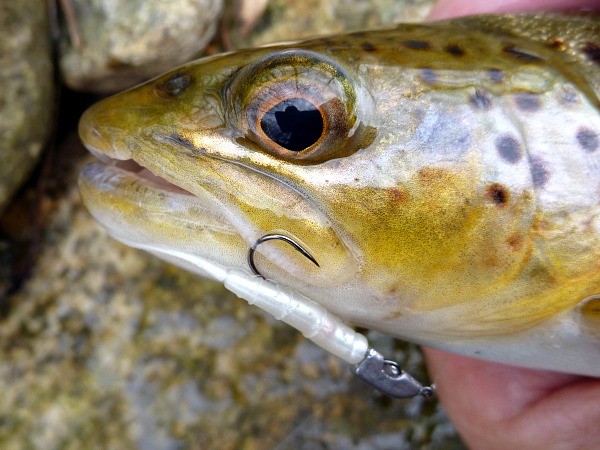 C'ultiva .7g JH-85 and 1.3" Pin Worm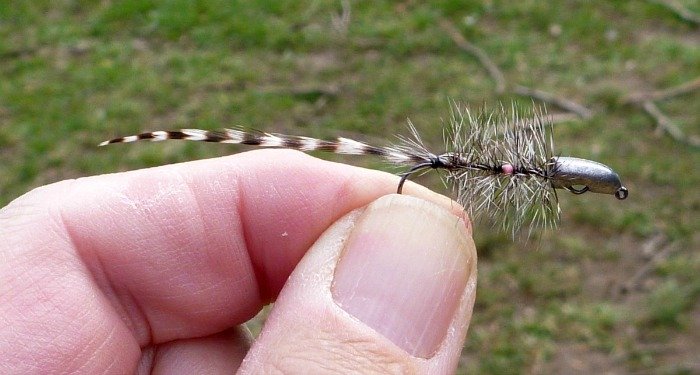 Simple fly tied on a JH-85. Could not have taken a minute to tie and was very effective.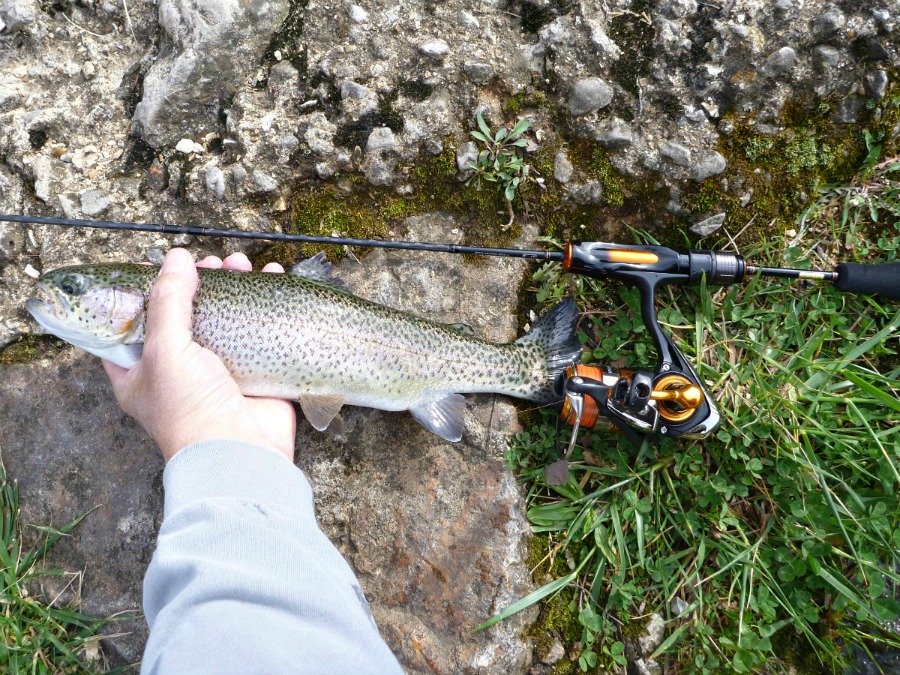 This rainbow slammed the simple JH-85 fly.
Some waters that are "fly fishing only" require the use of a fly but do not require a fly rod, fly reel and fly line. I found on a  recent trip to a trout park in Missouri that a very simple fly was very effective. It took less than a minute to tie at the stream bank without a vise, using just a bit of thread and a hackle feather. You could tie a more complex fly on the jig head, but it would take longer and I'm not sure it would be any more effective.
The C'ultiva jig heads are made by Owner, and the quality shows.
---
Shimano Ajing Jigs

The Shimano Ajing Jigs that I have decided to carry are also quite different from the jig heads available in the US. They come in several shapes and quite a few weights. I've decided to start small with two shapes and one size for each of the two shapes.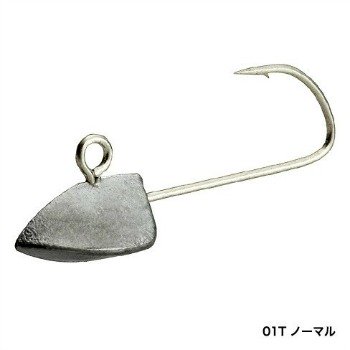 Shimano Soare Skip Head
Shimano Soare Drag Head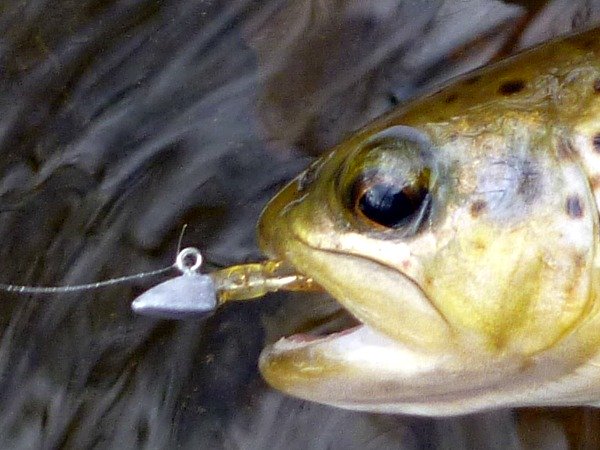 Shimano Soare Skiphead with Momoaji
The Shimano Soare Skip Head has a triangular cross section, which makes the jig dart to one side or the other as you jig it. You can get a straight retrieve if you just pull steadily, but with short, quick pulls it will dart from one side to the other like a small fish trying to get away. The Shimano Soare Drag Head is shaped to create resistance (drag) when you pull it through the water. The additional resistance created by the head shape makes it more obvious when a fish takes the jig and continues to swim towards you. When you no longer feel the resistance, Fish On!
For both jig heads, the hook shape itself keeps the soft plastic in place.
I have the Shimano Soare Skip Head jig in the 1 gram (1/32 oz) and 1.6 gram (about 1/18 oz) sizes and the Shimano Soare Drag Head in the 1 gram (1/32 oz) and  2 gram (1/16 oz) sizes.

---
Soft Plastics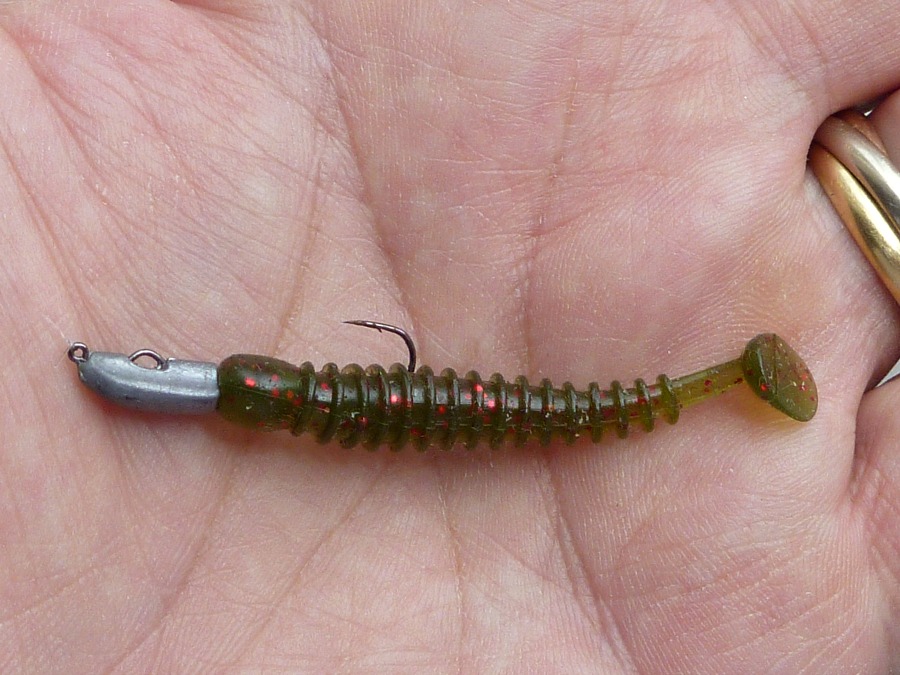 C'ultiva Ring Kick Tail Worm on C'ultiva JH85 jig head
The C'ultiva Rockin' Bait Ring Kick Tail Worm is 2" long and is scented. It is a hit with panfish, trout and bass. I no longer carry the Ring Kick Tail Worm, but the Eurotackle B-Vibe is very similar.

Rainbow caught with C'ultiva JH-85 Jig Head and Ring Kick Tail Worm.
Largemouth caught with C'ultiva JH-85 Jig Head and Ring Kick Tail Worm. Jayson S photo.
Keep all the soft plastics in their original packaging.

---
Shimano Soare Momoaji
Shimano Soare Momoaji
The Shimano Soare Momoaji is shaped to look and also swim like a small baitfish. Their "Live Tail" design mimics a swimming action. The 1.8 inch length makes them small enough for crappie and larger bluegills, but also large enough to interest trout and bass as big as you'd want to tackle on your ultralight spinning rod!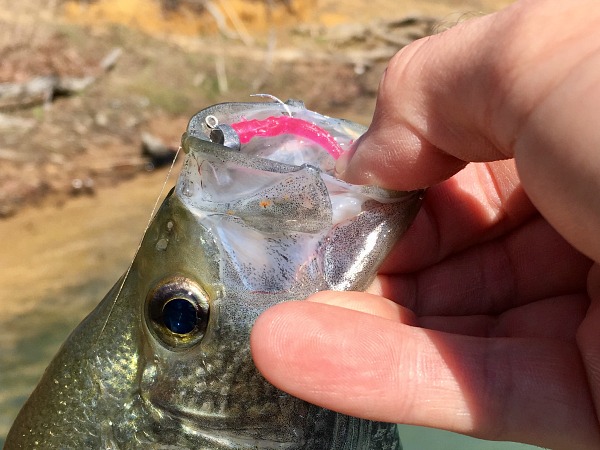 Soare Draghead and Momoaji fooled this crappie. Jeff R photo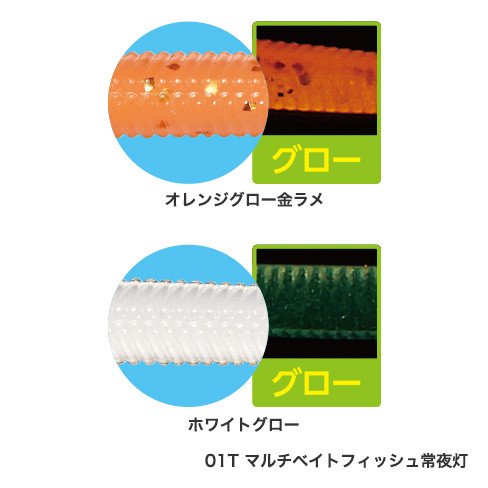 Shimano Soare Momoaji 01
Orange Glow Gold Flake
White Glow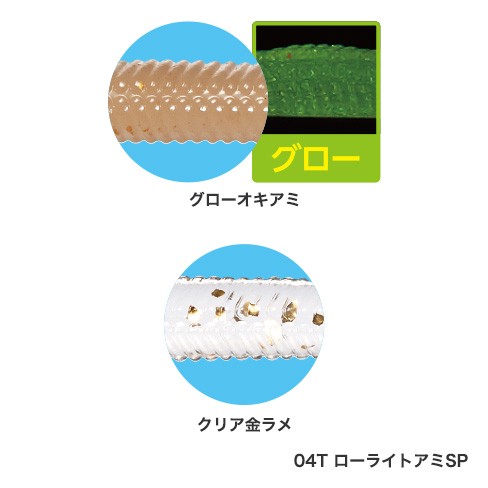 Shimano Soare Momoagi 04
Krill Glow
Clear Gold Flake
Shimano Soare Momoaji 07
Pink Glow Silver Flake
Yellow Blue Fluorescent
The Shimano Momoaji come in a number of colors. One unique feature of the Shimano Momoaji is that each package of eight Momoaji contains two colors (four of each color). At least to start with I will carry three: Color 01 contains Orange Glow Gold Flake and White Glow, Color 04 contains Krill Glow and Clear Gold Flake, and Color 07, which contains Pink Glow Silver Flake and Yellow Blue Fluorescent.
The Momoaji are not scented or flavored.

Keep the Momoaji in the original packaging.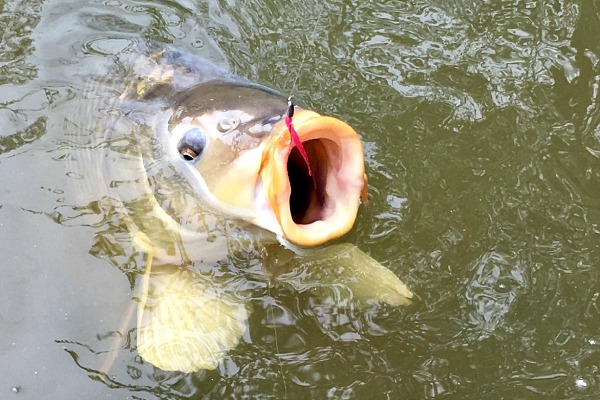 Momoaji catches carp. Jeff R photo.
When I decided to import the ajing jigheads and plastics, I really didn't have carp in mind. However, what I have learned from the feedback I have gotten from early buyers is that the ajing jigs and plastics (in this case the C'ultiva JH-85 .7g jighead with a Soare Momoaji pink glow silver flake worm) are effective for more types of fish than I ever imagined.

---
Micro Finesse Anisoptera
Anisoptera is the scientific name for dragonflies. The Micro Finesse Anisoptera are artificial dragonfly nymphs molded from soft plastic. They are produced by Eurotackle, the same company that makes the  B-Vibe.
Fly fishing "experts" will tell you that rubber bugs (to put it bluntly, that's what these things are) will not work. They maintain that fur and feathers on a hook will fool trout but rubber bugs won't.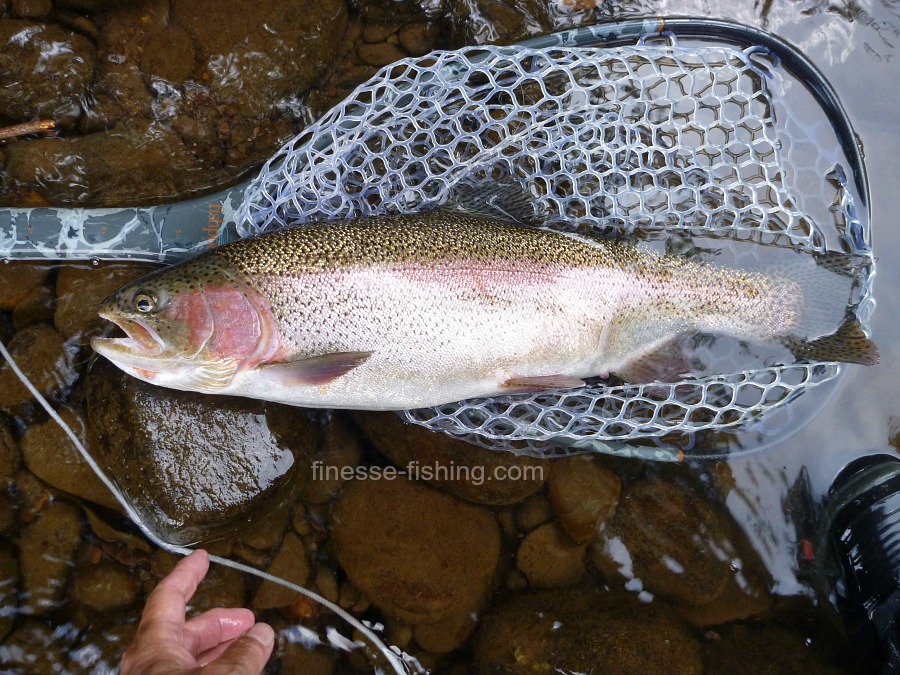 22" Rainbow Trout Caught with Micro Finesse Anisoptera.
All I can say to that is this 22" rainbow didn't get the memo! This is my best fish to date with an ultralight baitcaster. Bugs on a baitcaster! Who knew?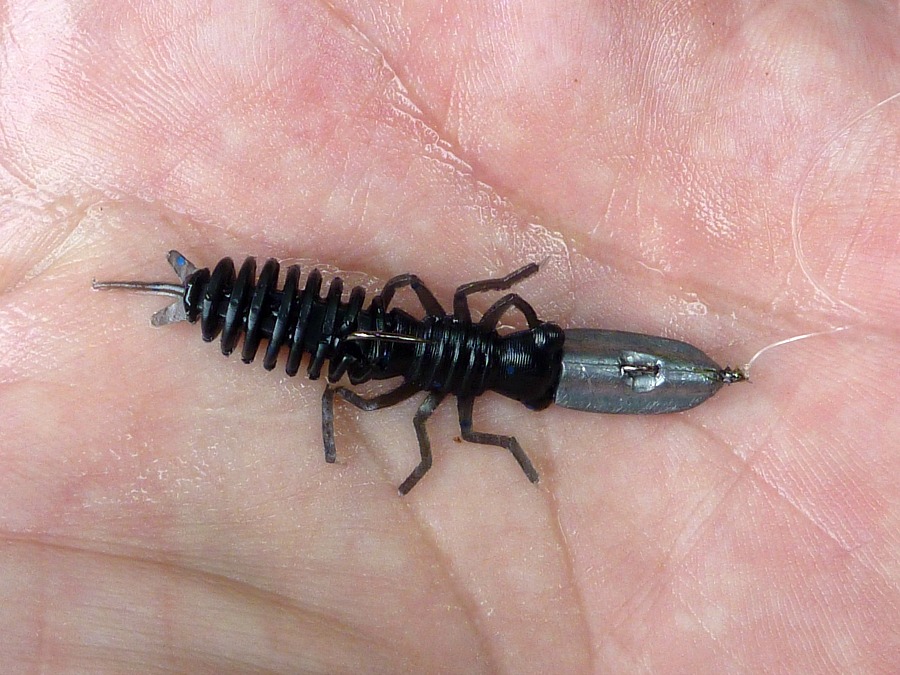 Microfinesse Anisoptera on 2.2g JH-85 Jig Head
If you ever wanted to thoroughly piss off a fly guy, this is how to do it!
The C'ultiva 2.2 gram JH-85 jighead does change the profile just a little bit, but not enough to make it ineffective. The weight is enough to make it easy to cast with the Shimano Aldebaran BFS XG  or Calcutta Conquest BFS HG (even for guys who are just starting down this rabbit hole).
All it takes is one fish like that to make you a believer (in rubber bugs AND in ultralight baitcasters).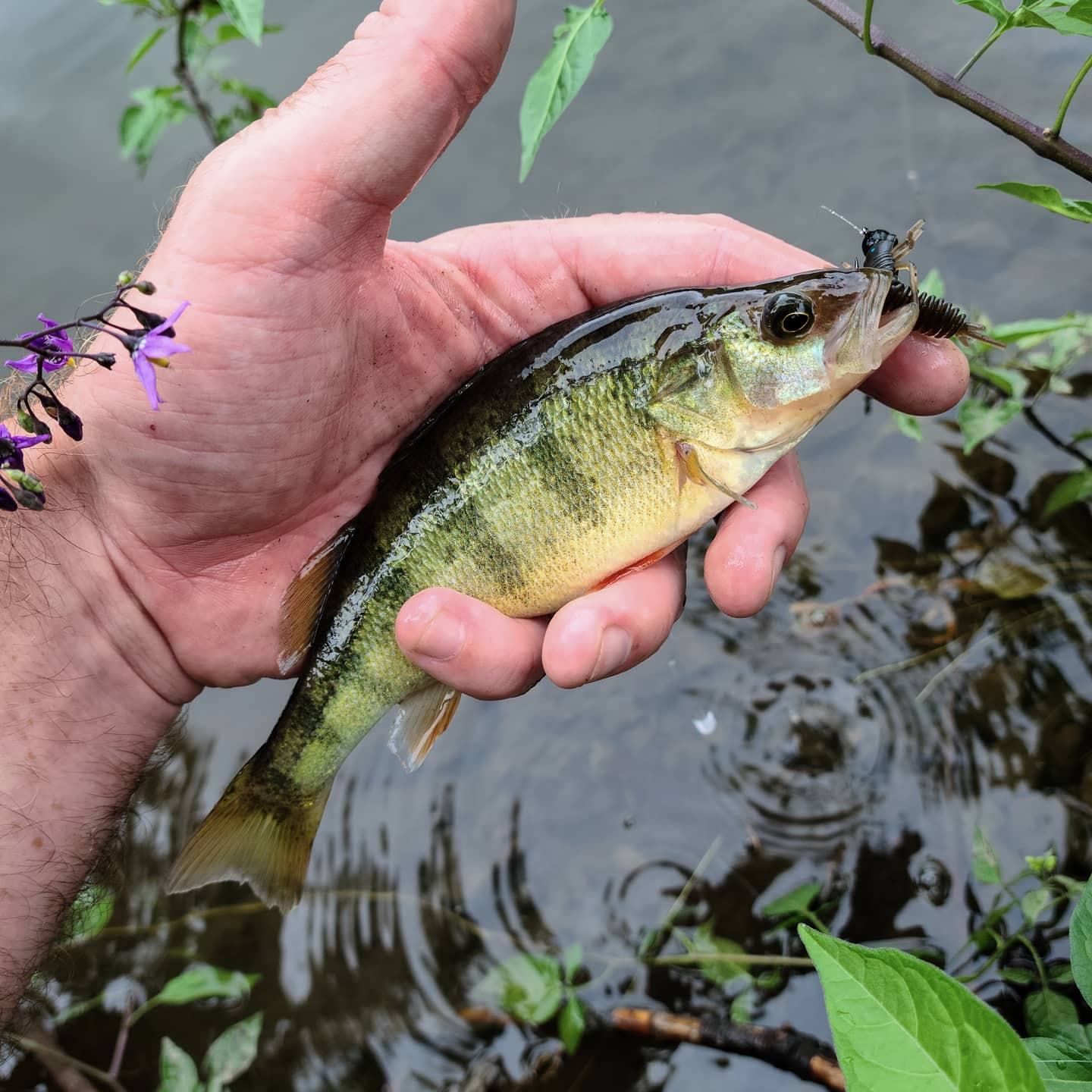 Micro Finesse Anisoptera are extremely effective for warm water fish. Michael R photo.
The Micro Finesse Anisoptera have what Eurotackle calls S-Pheromone Technology, which isn't defined on the Eurotackle website, but which I take to be either scent or flavor. Thus, they may not be used in waters on which flavored or scented plastics are prohibited.
The Micro Finesse Anisoptera do not play well with other plastics. I would highly recommend keeping them in their original container.
Shop for Ajing Jigs / Soft Plastics
---
The hooks are sharp.
The coffee's hot.
The fish are slippery when wet.
---