JDM Ester Line

I have not used ester line very much, mostly because the way I normally fish doesn't call for it. Ester line is dense enough that it will sink. It has no stretch. Thus, it is very good for fishing light jigs in deeper water. Crappie and bream fishermen love it for those characteristics, but it is a love-hate relationship. Ester line really wants to jump off the spool (so don't even think of putting it on a baitcaster -  trust me).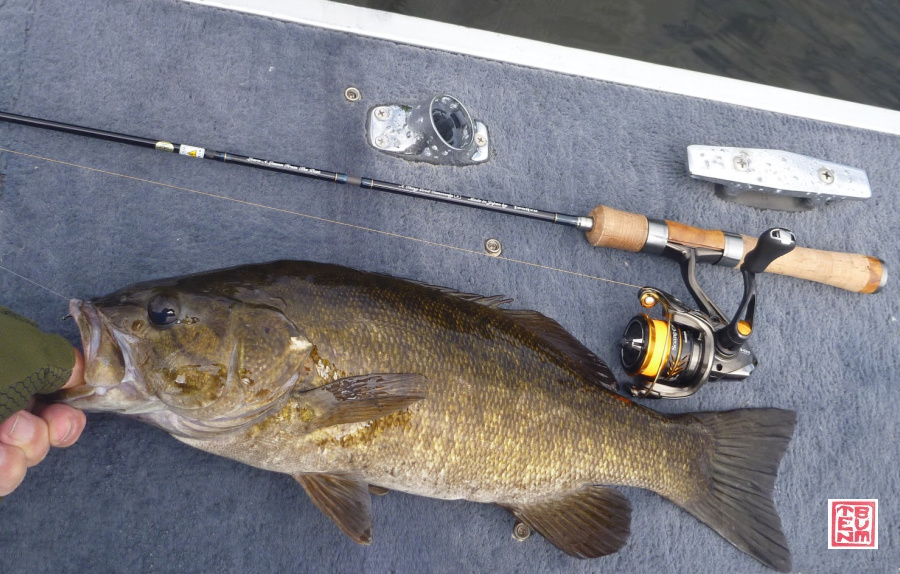 Ester line for fishing light jigs
With a spinning rod, that is a problem with a very easy solution. As soon as your jig hits the water flip the bail or put your hand or finger on the spool. AS SOON AS! That will prevent the biggest problem people have with ester line. A second issue that some have raised is related to the lack of stretch. Some people report unexpected line breakage. I think this is mostly with stiffer ajing rods, and almost certainly can be cured by dailing back on the strength of the hook set. When I used ester line in Maine, catching 2 lb+ smallies, I never once had the line break.
If you want a sensitive line that sinks, you want ester. Just remember to flip the bail or grab the spool, and don't try to cross their eyes with the hook set.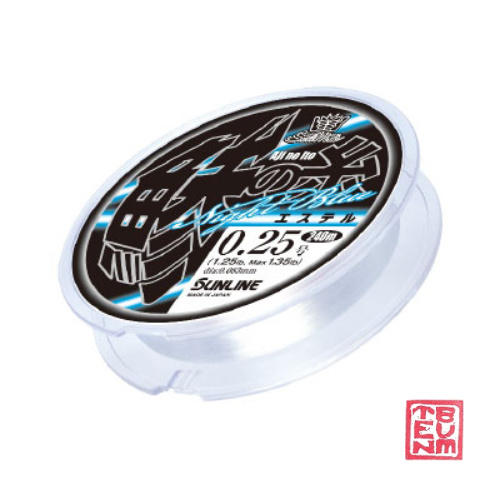 Sunline Night Blue
Night Blue (fluorescent blue) color is visible in sunlight and extremely visible under ultraviolet light for night fishing
Very low stretch material, great sensitivity, positive hook sets
Specific gravity about half way between nylon and fluorocarbon
3.1 lb test .125mm dia

240m

$25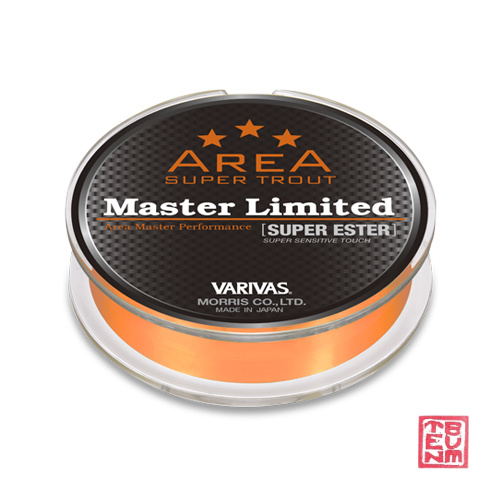 Varivas Area Master Limited
Area Trout Model: Neo-Orange ESTER main line.
Very low stretch material, great sensitivity, positive hook sets
Specific gravity about half way between nylon and fluorocarbon
SP-F Coating: proprietary Fluoride coating increased castability & durability.
2.3 lb test .117mm dia
140m
$13

---
Shipping
Domestic shipping is by USPS First Class Mail (unless ordered along with a rod). The $4 charge will be added to your order automatically.
Please note: All packages are shipped via USPS. If you have a PO Box, please list ONLY the PO Box in your address, not the PO Box and your street address.
International shipping is by USPS First Class Mail Intenational (unless the entire order is over $400 or the order requires a box longer than 24". The shipping charge depends on the destination and the weight, length and value of the package.
Import Duties and Taxes

International purchases may be subject to import duties and taxes. I cannot keep track of all import regulations in all countries written in all languages. Understanding and paying import duties and taxes is the responsibility of the buyer.
Regrettably, Finesse-Fishing.com no longer exports to the UK. The sales volume does not justify the time and expense required to collect and remit the Value Added Tax.
---
---
The hooks are sharp.
The coffee's hot.
The fish are slippery when wet.
---