JDM Plugs Shop

---
WooDream Handmade Lures
WooDream lures are Japanese hand made wooden lures. They are absolutely beautiful (and they catch fish). More info...

---
WooDream Arbor 50FHR
Length: 50mm
Weight: 3 grams
Floating, High Response

S-shaped path with steady retrieve, dying bait fish action with twitches.


---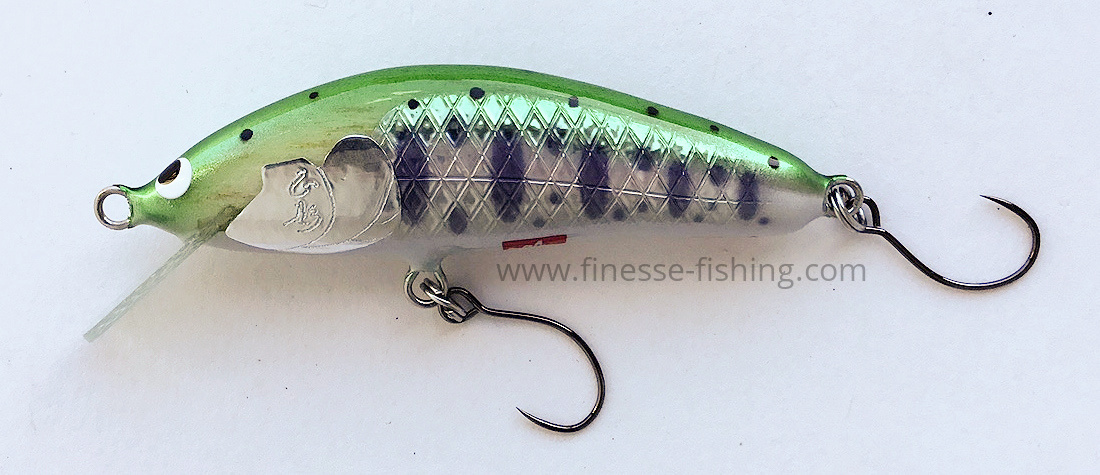 Color: GYM
There are too many models and colors to show on this page, but the WooDream Arbor handmade Japanese lures are now in stock. Please click the link to view them.

---
Daiwa Silver Creek Minnows

The first Japanese minnow lure I ever got was a Daiwa Silver Creek minnow. I thought it was a wonderful lure, and I caught a quite a few fish with it. Initially I was reluctant to import it, thinking it might be too expensive to sell well. However, the Spearhead Ryuki and Daiwa Step Darts have sold, so I have reconsidered.

The flat sides and low center of gravity produce a very enticing wiggle with a steady retrieve and controlled twitches with a pulsed retrieve.
The lures come from Daiwa with a pair of treble hooks. They will come from Finesse-Fishing with a single hook taped to the box.
---
Daiwa Silver Creek 44S
Heavy sinking model
4.4 cm length (about 1 3/4")
4.2 gram weight
---
Daiwa Silver Creek 50S
Heavy sinking model
5.0 cm length (2")
4.5 gram weight
---
Forest iFish AT
The Forest iFish AT (Area Tune) lures are 50mm, heavy sinking minnows. At 5.5g, they are heavier than most 50mm minnow lures. They have a fixed weight, which Forest claims provides more control when swimming and twitching the lure.
They come with two single VANFOOK SP-31BL #6 hooks.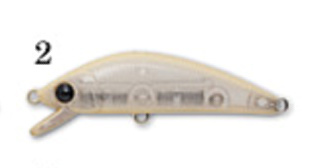 iFish AT No.2 - $15
---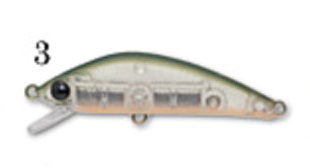 iFish AT No.3 - $15
---
---
Shipping
Domestic shipping is by USPS First Class Mail (unless ordered along with a rod). The $4 charge will be added to your order automatically.
Please note: All packages are shipped via USPS. If you have a PO Box, please list ONLY the PO Box in your address, not the PO Box and your street address.
International shipping is by USPS First Class Mail International (unless the entire order is over $400 or the order requires a box longer than 24". The shipping charge depends on the destination and the weight, length and value of the package.
Import Duties and Taxes

International purchases may be subject to import duties and taxes. I cannot keep track of all import regulations in all countries written in all languages. Understanding and paying import duties and taxes is the responsibility of the buyer.
UK

Finesse-Fishing.com no longer ships to the UK. The new VAT regulations are too onerous for a one-man shop that rarely ships anything to the UK anyway. I apologize.

Australia

The US Postal Service has suspended all shipments to Australia. There are two alternatives. One is the same price as the USPS had been (as calculated at checkout) but may take 3-4 weeks. The other is UPS, which is considerably faster (3-5 days), but also considerably more expensive. If you want the faster, UPS shipment, I will send an invoice for the required amount.

Canada

Canadian buyers have the option to prepay import duty and VAT (which also eliminates the CAN$9.96 Canada Post charge for collecting the import duty and VAT). The prepayment option costs a flat US$6.95, which can yield a substantial savings for larger purchases. This option is available only for First Class International postage (package length 24" or less, package value less than $400US).

Prepaid Canadian Import Duty and Tax - US$6.95

THIS BUTTON IS FOR CANADIAN RESIDENTS ONLY!

---
---
The hooks are sharp.
The coffee's hot.
The fish are slippery when wet.
---