Keiryu Line Components

---
Sunline Tenjo Line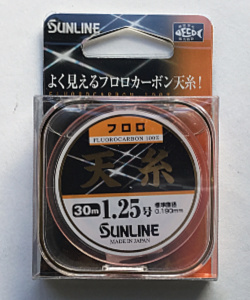 Sunline Tenjo Line, 30m - $15.00
Bright orange fluorocarbon for visibility.
Light weight for minimal line sag.
Use for top 4-6' of keiryu line.

---
Fluorocarbon Tippet Material (for main line and hook snell)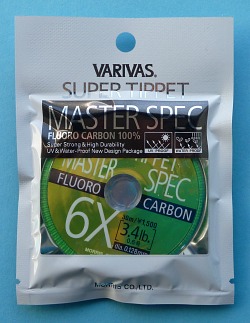 Varivas Fluorocarbon Tippet, 30m - $14.00
Greater density for better casting
Reduced visibility under water for better stealth
Use two: stronger one for main line, weaker one for hook snell.

Varivas 4X Fluorocarbon
---
Varivas 5X Fluorocarbon
---
Varivas 6X Fluorocarbon
---
Varivas 7X Fluorocarbon
---
Varivas 8X Fluorocarbon
---
Tippet Rings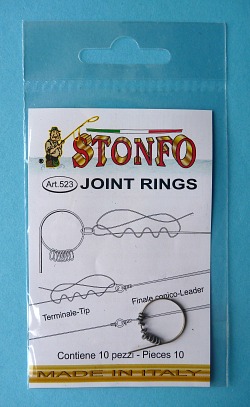 Stonfo Tippet Rings, package of 10 - $8.00
Use tippet rings to join main line to tenjo line and hook snell to main line.
Handy split ring makes tying tippet to ring easy.

---
Keiryu Yarn Markers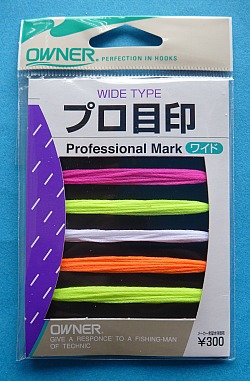 Owner Pro Markers - $5.00
Pre-cut hi-vis yarn markers.
Tie 3-4 markers around your main line, 2-6" apart, cut tag ends to 1/2".
Use multiple colors for added visibility.

Easy to move to adjust for depth. Keep lowest marker above surface.

Will not absorb water
Tighten the line at any hesitation or twitch in the markers.
More sensitive than a float, lighter than a sighter.

---
Split Shot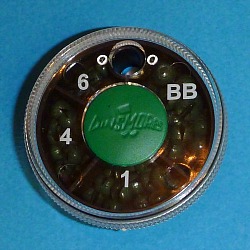 Dinsmore Split Shot Four-Pack - $9.00
Lead-free environmentally friendly shot.
Four sizes for a variety of conditions.
Handy dispenser.

---
Shipping
Domestic shipping is by USPS First Class Mail (unless ordered along with a rod). The $4 charge will be added to your order automatically.

International shipping is by USPS First Class Mail Intenational (unless the entire order is over $400 or the order requires a box longer than 24". The shipping charge depends on the destination and the weight, length and value of the package.

---
---
Warning:
The hooks are sharp.
The coffee's hot.
The fish are slippery when wet.
---