WooDream Arbor Lures

WooDream lures are wooden lures, handmade in Japan, and they are beautiful. Unfortunately, the photos on this page do not do them justice. When they move you see subtle shifts in color that a still photo can never capture. The sides are checkered, which looks like fish scales. They even have a lateral line! The shiny, silvery cheeks look a bit like gill covers, and will give you all the fish-attracting flash you could want.
When I first started importing Japanese spinning and baitcasting rods, people asked me if I would also import Japanese lures. I'm sure they weren't thinking of the Daiwa Crusader spoons, as good as they are. They were thinking of the handmade Japanese lures that are available there and for some reason are not available here.
Well, actually I know why they are not available here. They are expensive (very expensive, actually) and most American anglers won't pay that much for a lure - no matter how beautiful (and no matter how effective, either). They are beautiful, and they are effective, and I am confident that at least some people will buy them - just not enough people for most shops to even consider stocking them.
I suspect that some buyers will display the lures rather than fish them. They were clearly meant to be fished, but I see nothing wrong in buying them for display. I've been to enough fly tying shows to know that none of the full dress salmon flies sold at the shows ever get wet! That said...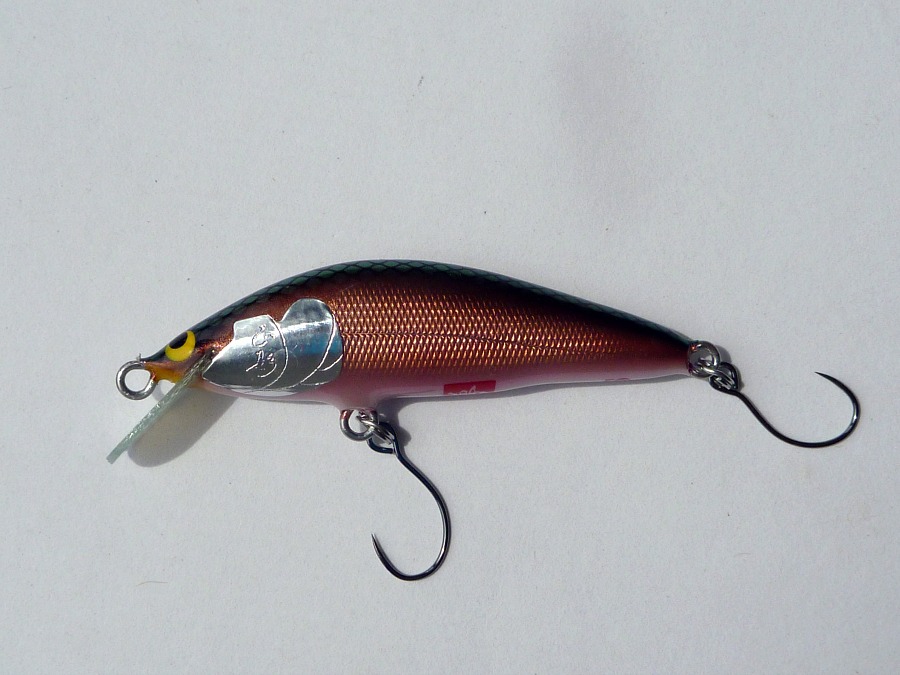 WooDream Arbor 50S "MG" - new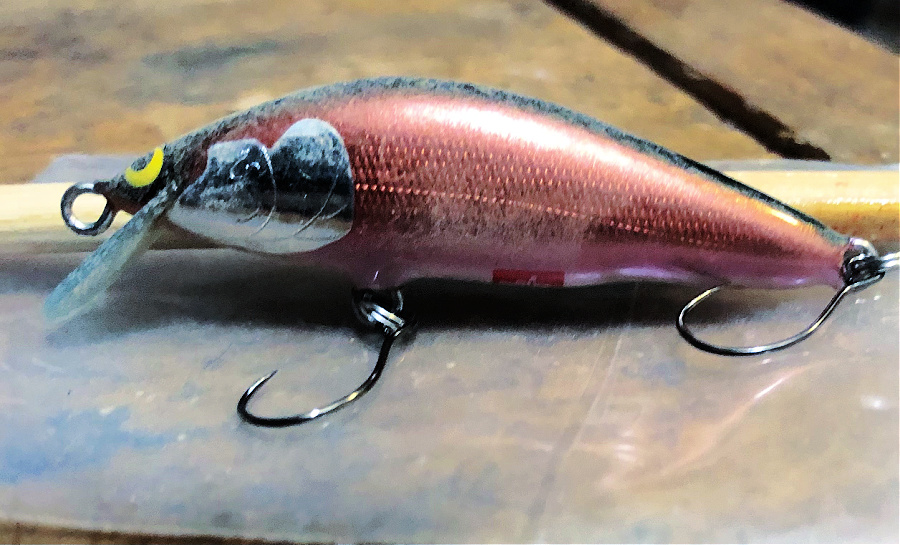 WooDream Arbor 50S "MG" - after 200+ fish. (Les Albjerg photo)
The two photos above show a WooDream Arbor 50S lure in the MG color. The top photo is how the lure looked new, fresh out of the box. The bottom photo is how the a WooDream Arbor 50S lure looks now, after catching more than 200 fish! That's not dust on the lure. This lure never got a chance to collect dust.

What you see are scratches from the teeth of over 200 fish. The lure is on its fourth set of hooks and second set of O rings. It has been rescued from three bushes and one tree. So, the question is not "Why would you fish a $39 lure?" The question is why would you NOT fish a lure that can catch 200 fish and still look like it's ready for the next 200?
That works out to less than 20 cents per fish (and falling!). How many lures have you bought that have never caught a single fish?
A WooDream Arbor lure is not an expense. It is an investment!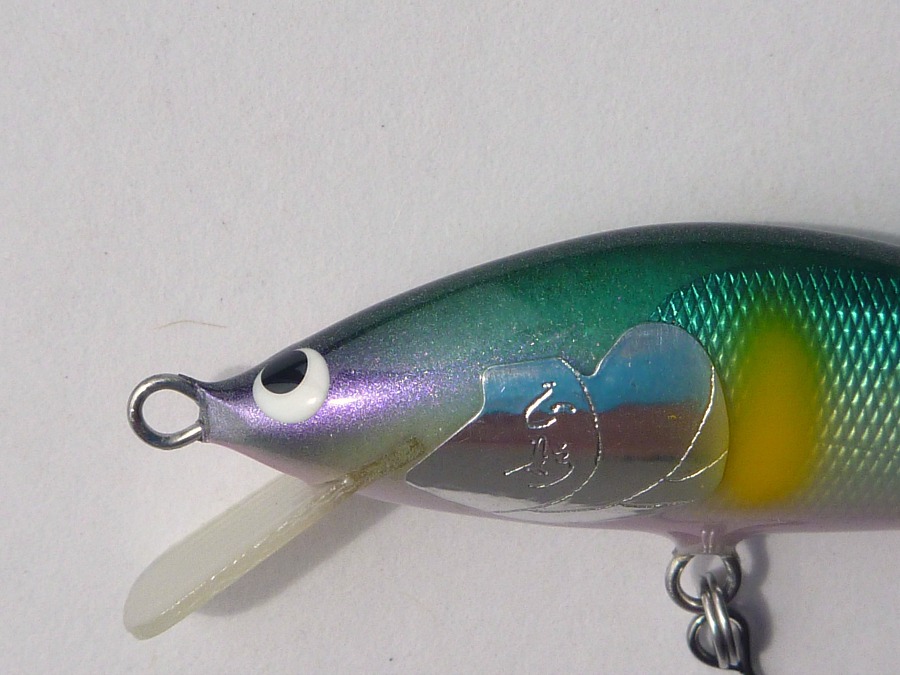 WooDream Arbor 50FHR - detail
The lure designs are a close collaboration between Masaki Masakage and WooDream.  Mr. Masakage, also known as プラッキングの鬼  "Plugging no Oni" (Plugging Demon) is celebrated for his knowledge and experience in all aspects of the design and fishing of minnow lures for trout.  Mr. Masakage completely supervises everything from parts setting to coloring to swim testing. His signature is engraved on the gill plate.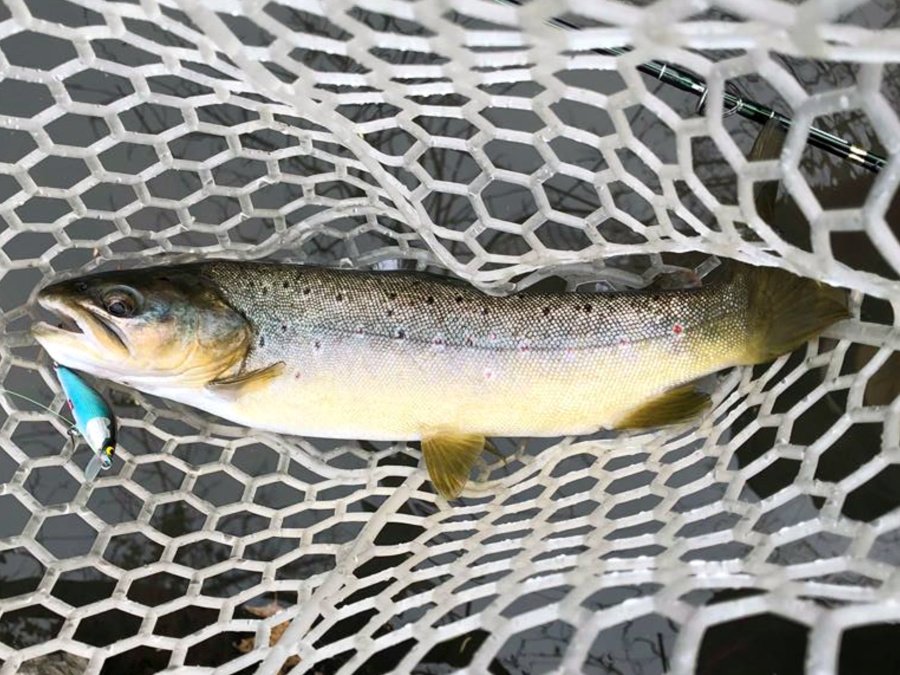 WooDream Arbor 50S. Craig T photo.
---
There are several weights, several models and several colors. All come with C'ultiva SBL-55M size 10 single barbless hooks.

The measured length is the length of the body, not counting the bill, eye or hook.

---
Please note:  Quantities are limited.

---
WooDream Arbor 50S Flat

Sinking, 5g, 2".
PCH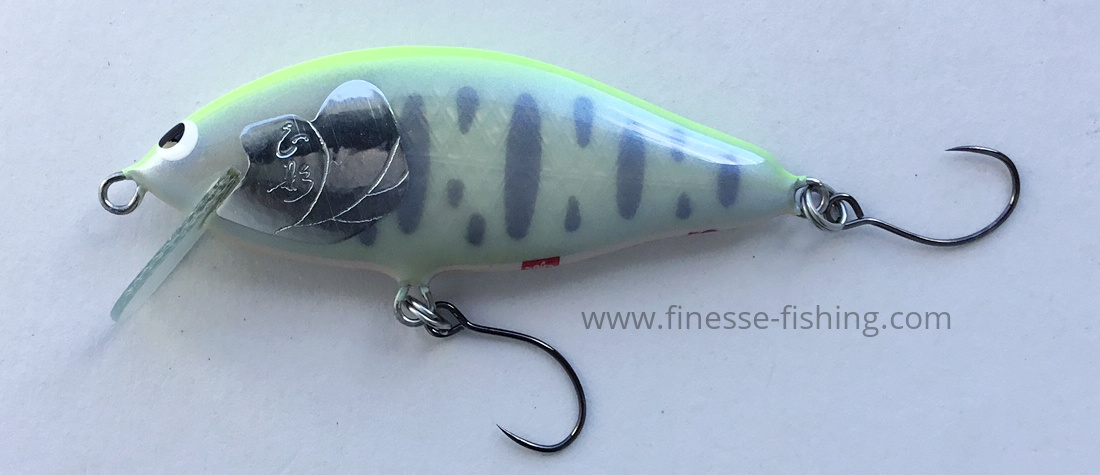 WooDream Arbor 50S Flat - Color: PCH
#39.50
---
Shipping
Domestic shipping is by USPS First Class Mail (unless ordered along with a rod). The shipping charge is $4.00 for packages that weight less than or equal to 8 ounces. The charge for packages over 8 ounces is $6.50. The charge will be added to your order automatically.
Please note: All packages are shipped via USPS. If you have a PO Box, please list ONLY the PO Box in your address, not the PO Box and your street address.
International shipping is by USPS First Class Mail International (unless the entire order is over $400 or the order requires a box longer than 24". The shipping charge depends on the destination and the weight, length and value of the package.
Import Duties and Taxes

International purchases may be subject to import duties and taxes. I cannot keep track of all import regulations in all countries written in all languages. Understanding and paying import duties and taxes is the responsibility of the buyer.
Russia
Finesse-Fishing.com no longer ships to Russia.

UK

Finesse-Fishing.com no longer ships to the UK. The new VAT regulations are too onerous for a one-man shop that rarely ships anything to the UK anyway. I apologize.

---
---
The hooks are sharp.
The coffee's hot.
The fish are slippery when wet.
---