Ditching Treble Hooks
by John V
(Salt Lake City UT)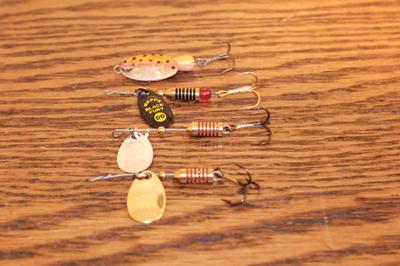 Mepps Spinners
Since I started using my new finesse spinning rod, I wanted to carry over my catch and release ethics from tenkara/fly fishing to my spin fishing.

Part of this was changing out the barbed treble hooks on my Rapalas and my Mepps spinners to a single barbless hook.

I have not noticed any increase in lost fish from this change of hook type.

In fact, I just removed the belly hooks on my Rapalas because I noticed that every fish I have been catching with them hit the tail hook.

A side bonus, I haven't had any bottom snags since ditching the belly hooks.