My day with the TenRyu Rayz Spectra
by Craig
(Iowa)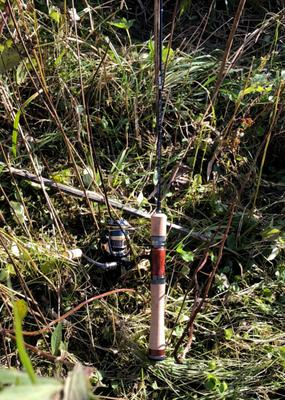 TenRyu Rayz Spectra
I've been after a new ultralight for years, though to be honest I've been out of fishing the better part of the last 3 years. I finally decided it was time to start hunting trout again, so the search for a new ultralight had begun. I started looking at the local / semi-local options and was really turned off by both quality and feel as my last real UL was a late 90's St Croix that was made when they still made rods in house before outsourcing them. After that rod got damaged years ago and the lifetime warranty cashed in the replacement was nothing like the original. It fished differently and felt differently in hand.

I've been chasing this unicorn for years for a suitable replacement and though cost comparison isn't close I have found what I've been looking for. Upon initial inspection I thought maybe the rod I had purchased was going to be too light for being able to control the stocked put and take fish I am likely to get into in public areas. I'd like to confirm that is not the case, though the rod is still light it has plenty of backbone to land 12-14" stocked rainbows in decent current.

It was a family affair so I didn't get to immerse myself into the fishing as deep as I would have liked but did spend a few hours casting various spoons and plugs. Fit and finish are above anything I've found locally outside a custom build and then I haven't found a rod blank I'd want to have built.

Feel and balance are superb, easily could have spent all day with no fatigue. This rod perfectly protected the Sunline Darkness in 3# with no losses due to snags though I did have to cross the stream once after way over casting. Did I say casting was smooth? Most definitely it will flip a 2.2g spoon as far as you could ever want, I can only imagine a 4g spoon or plug could cover even more area or carefully get deeper in faster current.

In the end we brought a few put and take rainbows home for a snack as who doesn't like to eat a few trout from time to time. It was a great day for everyone some come to walk and watch, some came to fish and some of us tended to everyone and snuck in a few minutes where we could.

Join in and write your own page! It's easy to do. How? Simply click here to return to Your Stories.
---
The hooks are sharp.
The coffee's hot.
The fish are slippery when wet.
---