Ajing Rods, Mebaru Rods
Ajing Rods

"Ajing" is fishing for Aji, or Horse Mackerel, which are a common Japanese salt water fish that are generally about 8-10". The Japanese often fish for them at night with very light jigs, using very fast action, very sensitive ultralight spinning rods, and very light lines to be able to feel the strikes. Not only do anglers have to feel when a fish takes the jig and stops or turns, they have to feel when a fish takes the jig and continues swimming towards them. They have to be able to feel the weight and resistance of the jig - and when they no longer feel it, set the hook. However, they are fishing with jigs that may weigh less than a gram (1/32 oz) and have sharply pointed heads - which produce almost no resistance on the retrieve.
The rods feel stiff - surprisingly stiff for a rod rated for no more than 3 lb test line. They have to be relatively stiff to transmit the slightest tic of a bite - or even the sudden lack of the minimal resistance the jig causes coming through the water. A softer rod will absorb rather than transmit that delicate sensory information.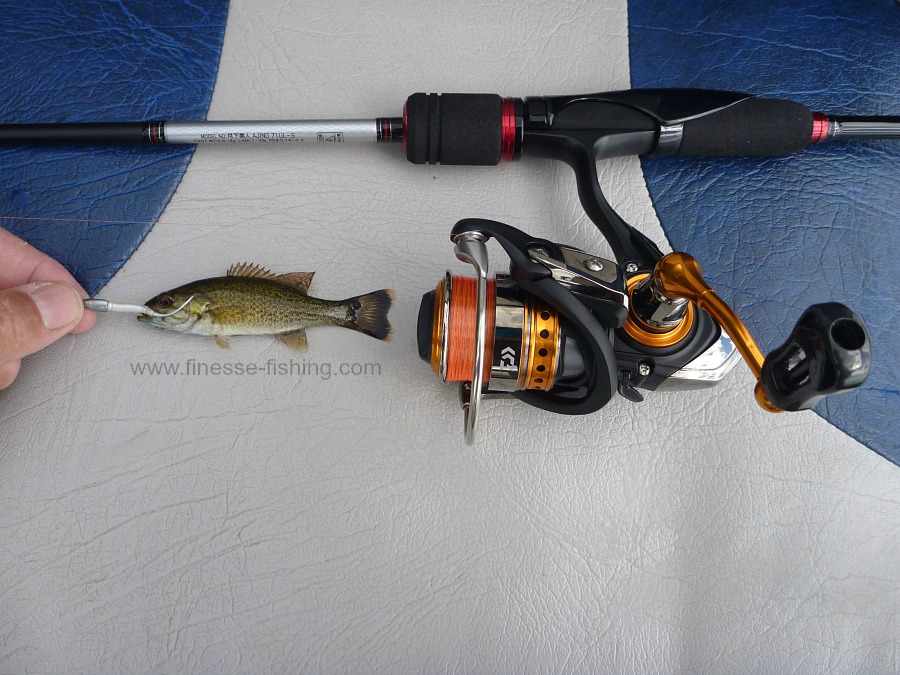 With an Ajing rod you can feel very light hits!
It is a bit surprising at how sensitive they really are. You can clearly feel the strike of a three inch smallmouth bass hitting your jig.

With a somewhat larger fish on the line, though, they bend and they protect the light line!
They are truly amazing rods.

Shimano Soare CI4+ Ajing S408UL-S
One of the more amazing ajing rods is the Shimano Soare CI4+ Ajing S408UL-S. Most ajing rods are long, well over 6 feet. The Shimano Soare CI4+ Ajing S408UL-S is just 4'8". That's stream-rod length, and actually the rod makes a nice little trout rod for small streams. The most surprising thing, to me, is that a stiff rod - and the rod does feel surprisingly stiff - can cast a light lure so well. This rod could cast a .4g Daiwa Vega spoon better than Daiwa's XXUL area rods. There is just enough flex in the rod tip to propel the light lure well. A heavier lure, like a 2.5g Daiwa Eve Gekiatsu spoon, just goes like a bullet. I can almost guarantee that on your first cast a 2.5g spoon will be in the trees on the far bank. Do be careful when you take the rod out for the first time.
I carried the rod for a while and then dropped it when the last one sold. I brought it back following a discussion on one of the on-line forums in which one of the participants said that of all the rods he's ever fished, this one is the best at casting truly ultralight lures. I'd have to agree. Sales were slow, though, so I dropped it again. Well, as they say, it's "back by popular demand."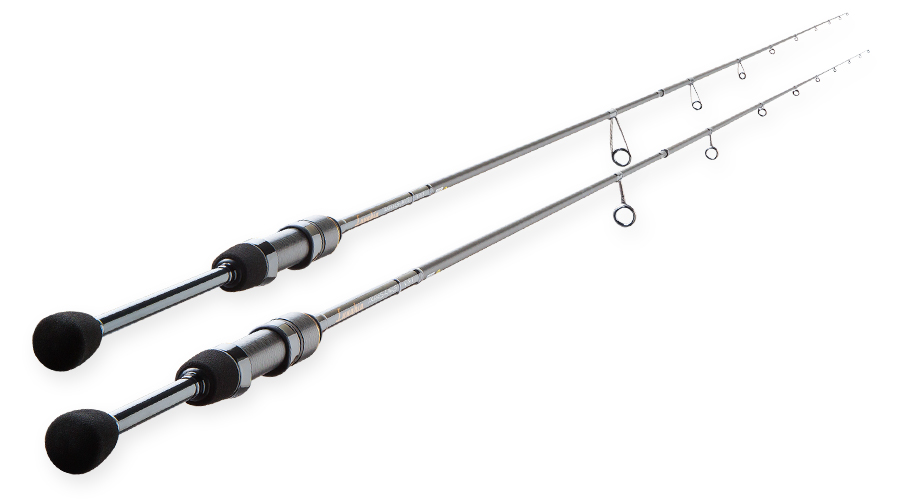 Tenryu Lunakia LK6102S-MLT (top) and LK632S-LMLS (bottom)
Going another level up from the Shimano, Tenryu recently released the Lunakia rods. They are light, sensitive rods that will register the slightest tap from a fish taking your lure. The LK632S-LMLS is a "light medium light" solid tipped rod for lines up to 3 lb and lures up to 3 grams (about 1/10 oz). The LK6102S-MLT is a "medium light" tubular tipped rod for lines up to 4 lb and lures up to 5 grams.
Interestingly, Tenryu does not label these rods as being specifically ajing or mebaru rods. They list them as rods for the "Rockfish game" or "Light game" and indicate they are for both aji and mebaru. The solid tipped LK632S-LMLS and LK582S-LS have the very fast, tip action one would expect of an ajing rod, while the tubular tipped LK6102S-MLT has the mid flex action one would expect of a mebaru rod.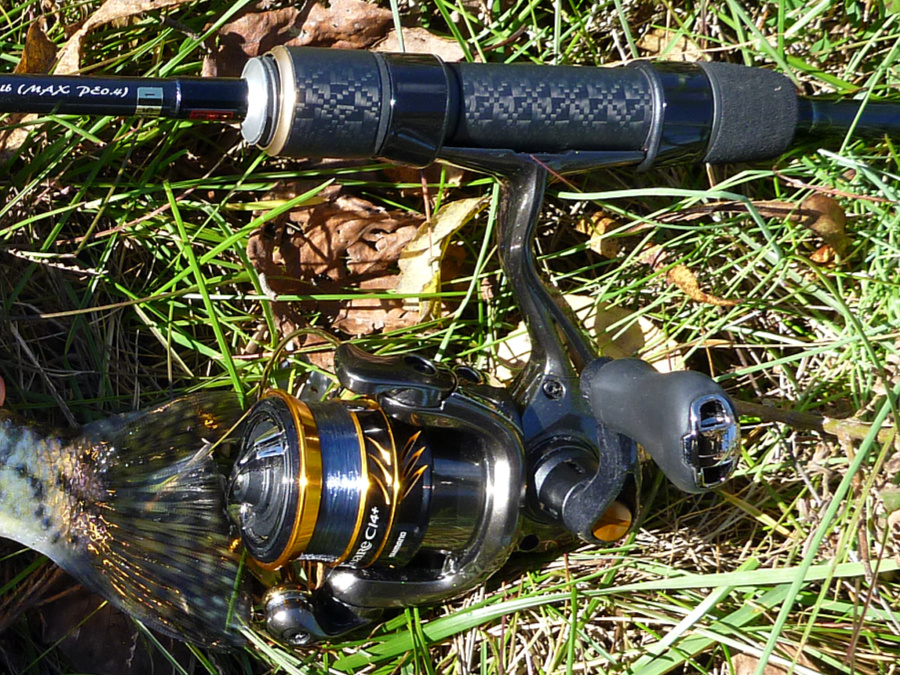 Tenryu Lunakia LK6102S-MLT grip showing the Nishijin weave.
The Lunakia's Nishijin Weave carbon fiber reel seat is unique to Tenryu. It looks great and provides a nonskid finish.

Yes, but...
Keep in mind that JDM rods were designed for specific purposes. Ajing rods were designed to cast light jigs, mostly under 1/16 oz, to fish that are shorter than 12", in water that has no current. An Ajing rod is wonderfully sensitive rod, and would be a truly excellent choice for catching modest fish with light jigs in lakes.
I recently saw a post on a popular internet forum by a guy who wanted a rod to catch trout up to 30" in a river with deep water and fast currents. He said he was considering an Ajing rod. The first large trout he hooks in fast current would very likely break his rod. There are JDM rods designed to catch large trout in big rivers. They aren't Ajing rods!

---
Mebaru Rods

You will see these rods referred to as Mebaru, Mebaring, Meval and Light Rock Fishing.
Mebaru is a type of salt water fish (actually, three different species of the genus sebastes). Mebaring is fishing for mebaru, just like Ajing is fishing for aji. Meval is a common Google translation of メバル, which is how mebaru is written in Japanese. Light Rock Fishing is a British term for the type of fishing that would cover mebaru fishing.

Shimano Soare BB S700SULS Mebaru Rod
In contrast to Ajing rods, which are very fast, tip action rods, Mebaru rods are more mid flex and tend to be softer rods. I note that one American panfish angler who has a number of Ajing and Mebaru rods writes that "Mebaru rods are excellent for crappie and gills. Ajing rods are great for gills but probably really too fast for crappie."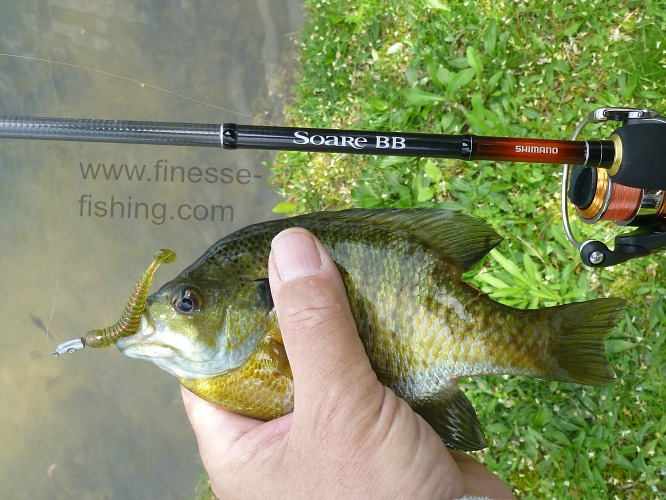 Mebaru rods make excellent bluegill rods.
He catches more crappies than I do, so I can't disagree with him regarding aging rods and crappies, but I will definitely agree with him that mebaru rods make excellent bluegill rods.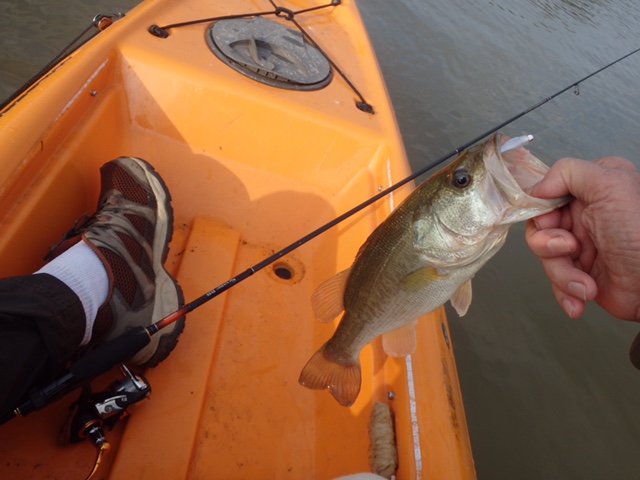 Mebaru rods can handle modest bass.
The Shimano Soare BB S700SULS is a rod that I had imported before Tenryu started selling their Lunakia rods. It is a much softer rod and not nearly as sensitive.
If you are looking for sensitive rods, particularly well suited for fishing small jigs, the Tenryu (ajing/mebaru/rockfish/lightgame) Lunakia rods will do very well for  you.

---
Home > Finesse Spin Fishing > JDM Spinning Rods > Ajing Rods Mebaru Rods

---
The hooks are sharp.
The coffee's hot.
The fish are slippery when wet.
---