---
Please note: I will be away the first week of June. If you think you might want something then please order well in advance so I can ship it before I go.

---
Tenryu Rayz Baitcasting Rods
The Tenryu Rayz Baitcasting rods are just beautiful rods, and to my eye are even nicer than their spinning rods. If there was ever a rod that just cried out for the new Shimano Calucutta Conquest BFS reel, this is the rod that does!

Tenryu Rayz RZ3UL-BC and Shimano Calcutta Conquest BFS HG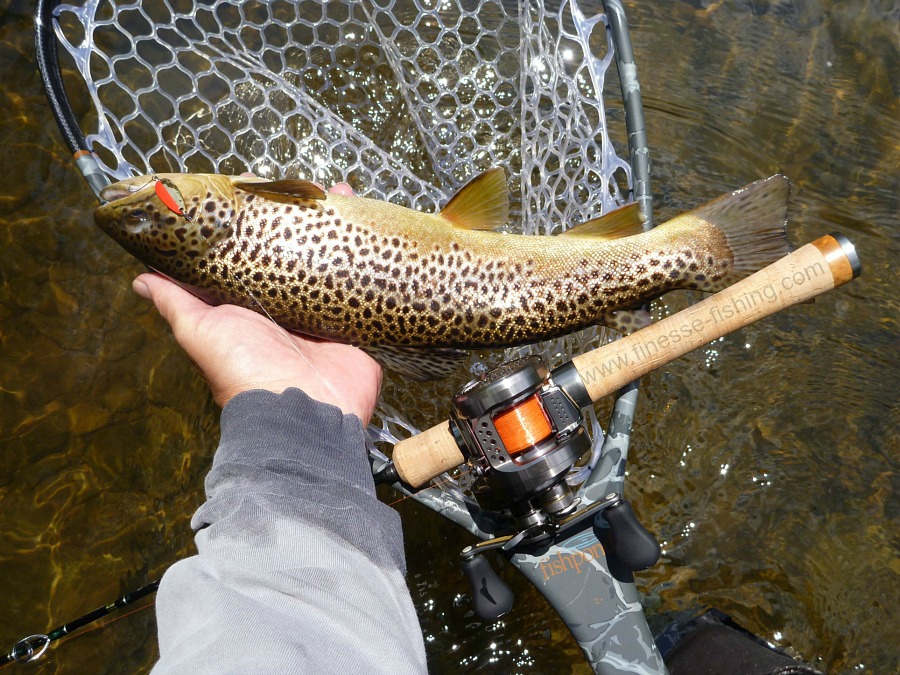 Tenryu Rayz RZ3UL-BC, Shimano Calcutta Conquest BFS HG,
Varivas Bait Finesse Nylon line, Daiwa Crusader Red Gold 2.5g spoon
Tenryu Rayz RZ56L-BC
RZ53UL-BC
The RZ53UL-BC is the Twitchin' baitcast model. It is tuned to cast lightweight lures with pinpoint accuracy. It will work well with minnow plugs with a bait finesse reel.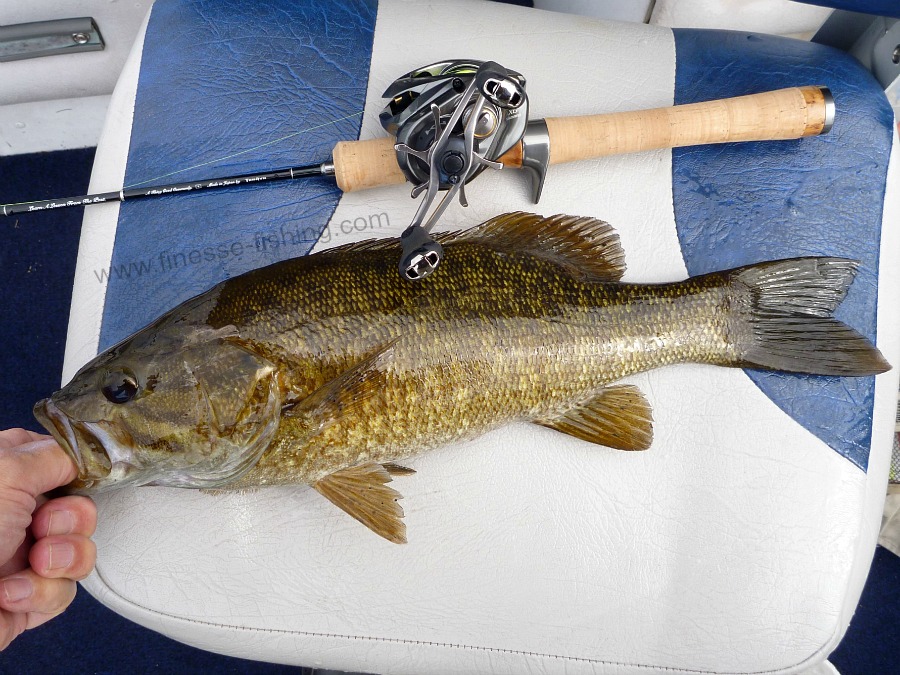 Tenryu Rayz RZ53UL-BC and Shimano Aldebaran BFS XG
The rod will also work with the 2.2g Ajing jig heads and pinworms. The Ajing jigs and pinworms work for smallmouth bass. I have also done quite well with the rod using the 2.5g Daiwa Crusader spoons, which is what the fish in the photo below took.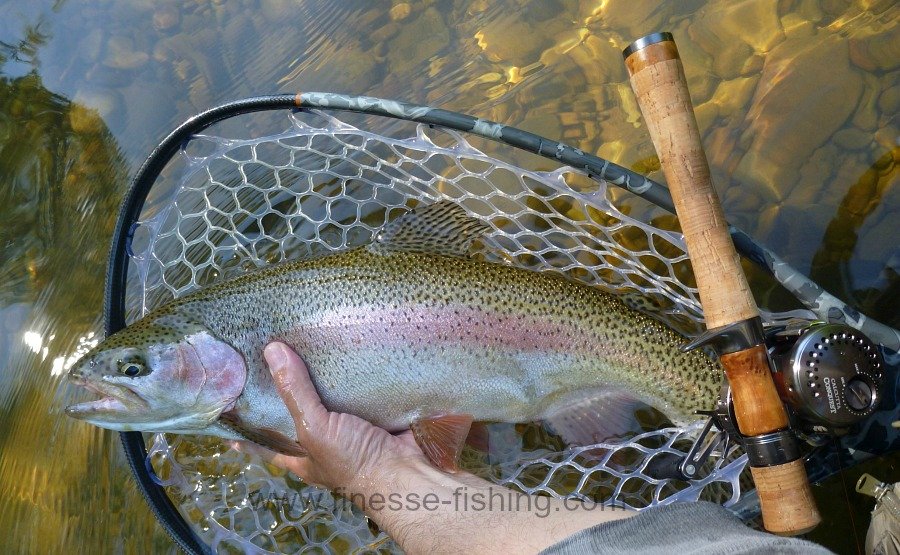 Do not think that just because it is an ultralight rod it can only handle ultralight fish!

RZ56L-BC
The RZ56L-BC is the Jerkin' baitcast model. It is designed for use throughout the mountain stream area with slightly heavier lures, such as the Daiwa Presso Step Dart 40S, the Daiwa Crusader 4g spoons or the Duo Spearhead Ryuki 50S 4.5g heavy sinking minnow.
The micro guides maximize the benefits of the slim lightweight blank.

Model
Type
Length
Sections
Breakdown Length
Rod Weight
Line Weight
Lure Weight
RZ53UL-BC
Wild (stream)
5'3"
2
32 1/4"
2.6 oz
1 - 4 lb
1/32 - 3/16 oz
RZ56L-BC
Wild (stream)
5'6"
2
33 7/8"
2.8 oz
3 - 6 lb
1/16 - 1/4 oz
One last point - when you put the two sections together there will be a gap as shown in the photo below. That is normal. Don't force them.


Shop for Tenryu Rayz Baitcasting Rods
---
Warning:
The hooks are sharp.
The coffee's hot.
The fish are slippery when wet.
---