Finesse Fly Rods

Tenryu Fates StreamWalker

Tenryu Fates StreamWalker
3 weight
4 piece
79% carbon, 21% Glass
Rod sock and hard rod case included

Model - FSW663-4
Length - 6' 6"
Breakdown length - 20 1/2"
Weight 1.62 oz


Tenryu StreamWalker
FSW663-4 - $345

Model - FSW733-4
Length - 7' 3"
Breakdown length - 23"
Weight 1.83 oz


Tenryu StreamWalker
FSW733-4 - $350
---
Model - FSW793-4
Length - 7' 9"
Breakdown length - 24 1/2"
Weight 1.87 oz


Tenryu StreamWalker
FSW793-4 - $355

Model - FSW823-4
Length - 8' 2"
Breakdown length - 25 1/2"
Weight 1.95 oz


Tenryu StreamWalker
FSW823-4 - $365
---
---
Tenryu Fates Packer

Tenryu Fates Packer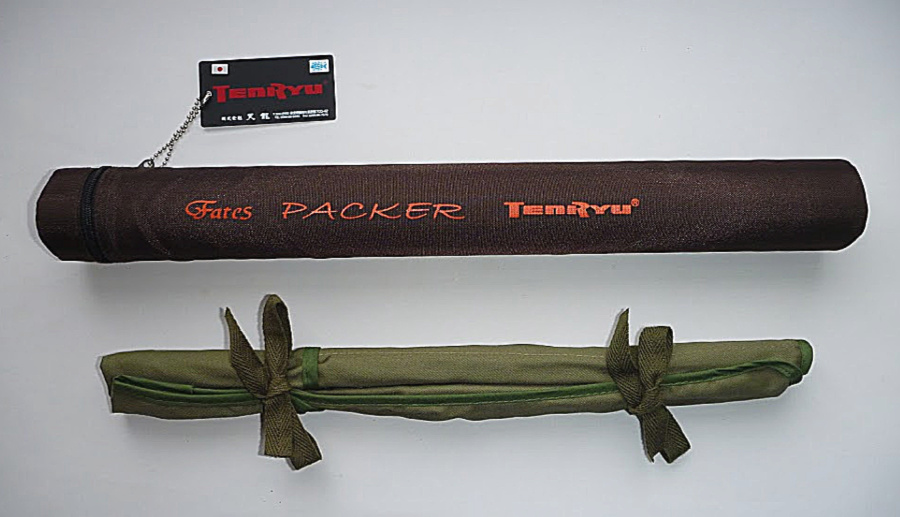 Tenryu Fates Packer hard case and cloth rod sock
3 weight
6 piece
70% carbon, 30% Glass
Rod sock and hard rod case included
Model - FP703-6
Length - 7' 0"
Breakdown length - 15 3/4"
Weight 2.15 oz

Tenryu Fates Packer
FP703-6 - $325

Model - FP763-6
Length - 7' 6"
Breakdown length - 16 1/2"
Weight 2.33 oz

Tenryu Fates Packer
FP763-6 - $330
---
---
Shipping
Domestic shipping is $10 via USPS Priority Mail (2-3 day delivery).
The charge for international shipping depends on the destination country, the weight of the package, the overall length of the package and the value of the package. Packages under 24" long and under $400 in value will go via USPS First Class International. Packages over 24" or over $400 will go via USPS Priority Mail International. The International shipping charge will be calculated at checkout.

---
Warning:
The hooks are sharp.
The coffee's hot.
The fish are slippery when wet.
---