Tenryu Rayz Spectra

As nice as the Tenryu Rayz spinning rods are, the Tenryu Rayz Spectra is on another level. Tenryu says the parabolic action of the blank was inherited from the Rayz series, but if you pick up both and wiggle them one after another, you can tell in an instant that they are not the same. The Spectra uses carbon nanotube technology in the butt section of the 2-piece rod. That allowed Tenryu to make the blank stronger without adding any weight.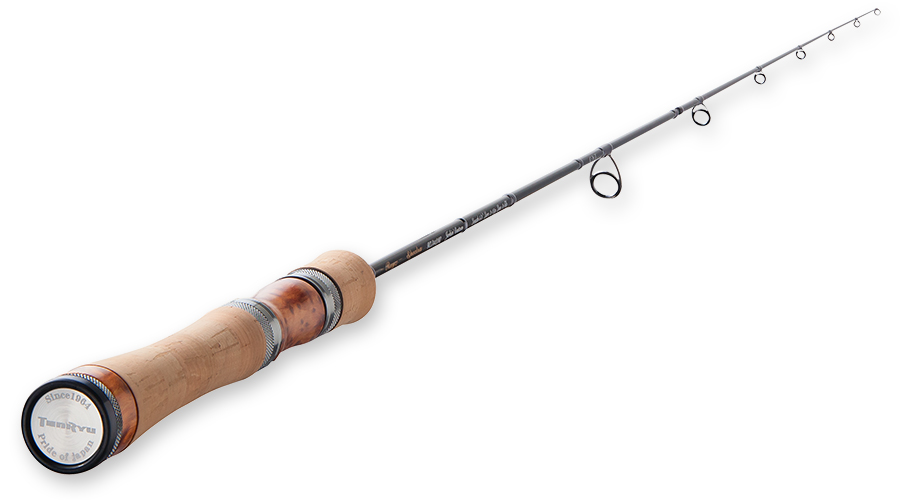 Tenryu Rayz Spectra
The guides on the Tenryu Rayz rods are titanium frames with SIC inserts. The guides on the Rayz Spectra rods have the same titanium frames but have Torzite inserts - which are thinner and lighter. A lighter blank and lighter guides may seem like small things, but they affect the rod's inertia and that affects how the rod feels when you wiggle it or cast it (and it feels really, really nice).
Built in Hook Keeper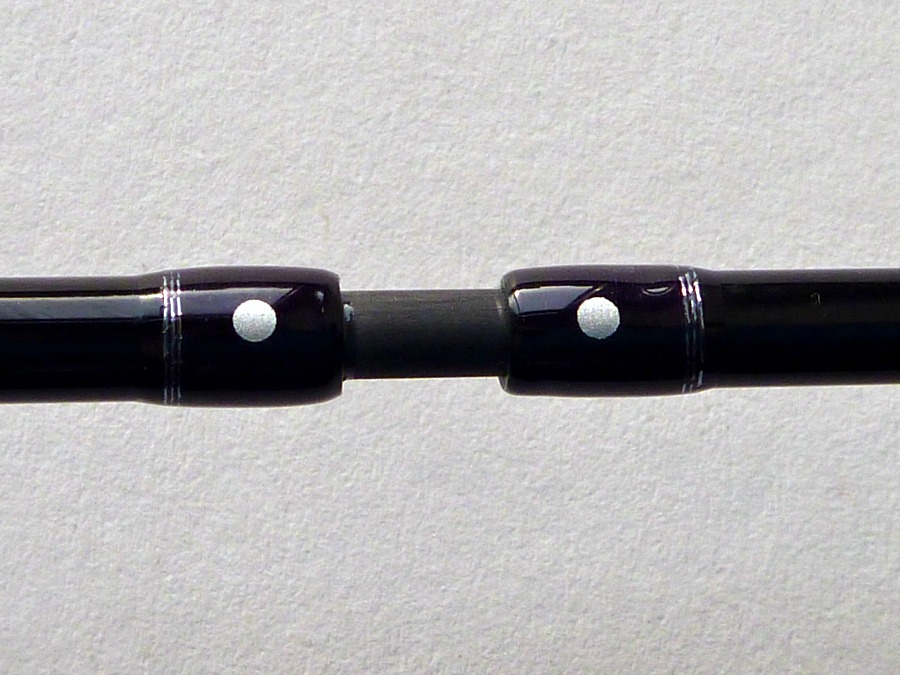 Alignment Dots
The two parts are designed to be about that far apart when assembled. Do not try to force them closer together.
A couple other nice features not found on the Rayz or Rayz Integral rods are the built in hook keeper, which keeps you from sticking a hook in the guides or the grip (or your hand); and the alignment dots, which let you alignment the sections perfectly as soon as you put them together.
End Cap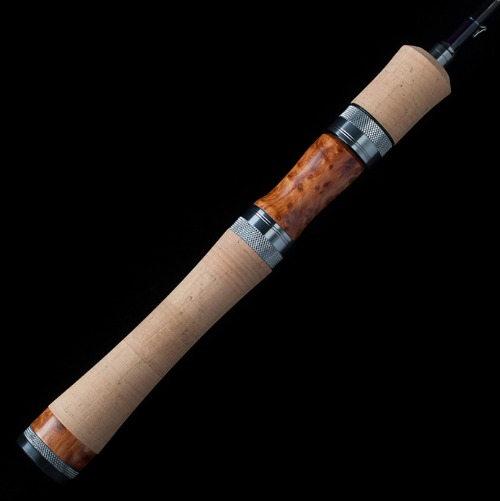 Reel Seat and Grip
In addition to performing well, you want a premium rod to look good - not to show off, but just because you yourself enjoy it. The Spectra does not disappoint. The grip is premium quality cork. The reel seat is select hardwood and each rod has a unique grain pattern. There is a matching hardwood accent piece between the cork and the end cap. The end cap is protected from scratches by a raised rubber ring.
The rod doesn't just look great, though, it feels great when you put a reel on it and make your first cast. It was designed with expert anglers in mind, and is more accurate than the Rayz series of rods. This is a "Wow!" rod.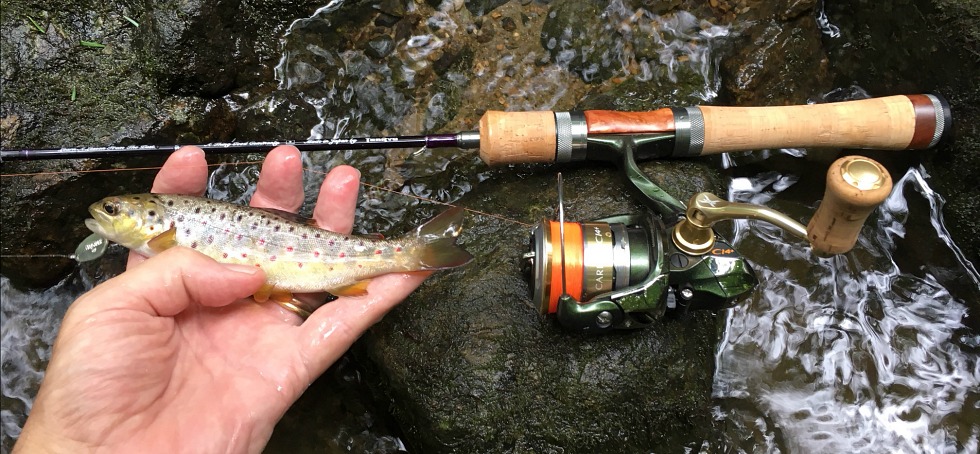 Tenryu Rayz Spectra RZS51LL
Tenryu Rayz Spectra

Tenryu Rayz Spectra RZS51LL
Model
Type
Tip
Length
Sections
Breakdown
       Length
Rod Weight
Line Weight
Lure Weight


RZS51LL
Native (stream)
Tubular
5'1"
2

31 1/4"
2.3 oz
1 - 5 lb
1 - 8 g (about 1/32 - 1/4 oz)
Made in Japan

---

Tenryu Rayz Spectra RZS51LL-BC
Model
Type
Length
Sections
Breakdown
       Length
Rod Weight
Line Weight
Lure Weight

RZS51LL-BC
Wild (stream)
5'1"
2

31 1/4"
2.5 oz
1 - 5 lb
1 - 8 g (about 1/32 - 1/4 oz)
Made in Japan
The Tenryu Rayz Spectra is not an inexpensive rod. And yet, compared to a fly rod of similar quality, it is really quite reasonably priced. Legions of fly fishermen would not bat an eye at a $500 fly rod. Just because most spinning rods are cheap Chinese-made rods doesn't mean all are, or that you have to settle for lower quality gear if you choose to fish spinners rather than flies.

For American spin fishermen who have wanted a truly high quality trout rod, your wait is over.
Home > Finesse Spin Fishing > JDM Spinning Rods > Tenryu Rayz Spectra

---
The hooks are sharp.
The coffee's hot.
The fish are slippery when wet.
---